On August 27, 2015, the 3rd World IC Card Summit + Mobile Payment Trend was held at Empark Grand Hotel in Hefei. Chen Xiaobo, Vice Mayor of Hefei attended the summit and gave an opening remark. Delegators from HFSID attended the summit.
The summit was hosted by International Smart Card Association Network, National IC Card Registration Center, China Finance Informatization Research Institute of People's Bank of China and Smart Card Federation of China. Besides, the summit was co-organized by the People's Government of Baohe District of Hefei Municipal Government, Card Tech & Security Magazine, AIT Events Company and AIT Events Anhui Company. The theme of summit was "Development of IC Card Security & Mobile Payment in Internet Financial Era"; specifically, the summit focused on topics like the transformation, innovation, trend and security of China and global IC card industry.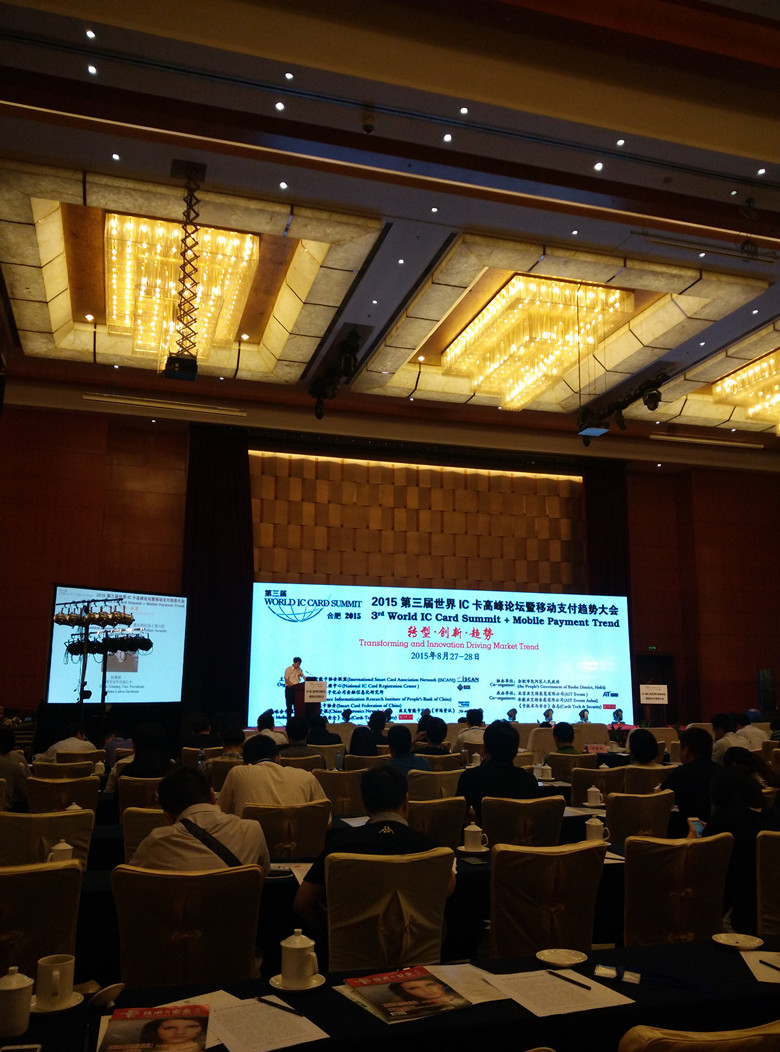 During the summit, the ceremony of "2015 China IC Card and Mobile Payment Industry Award" was held. Besides, the "2014-2015 China NFC Industry Development Report" was issued during by China Electronics Newspaper and Card Tech & Security Magazine during the summit. With the holding of this IC card summit, more attention will be attracted to IC card and mobile payment industry and will also boost the development of IC card and mobile payment industry in central China and Anhui province.