On the morning of November 11, 2015, the opening ceremony of 13th China International Semiconductor Expo & Summit which was co-hosted by China Semiconductor Industry Association, China Electronic Appliance Corporation and Shanghai Municipal Economic and Information Commission was held at Shanghai New International Expo Centre.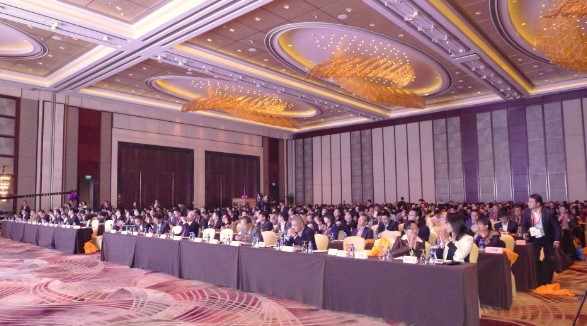 This year's summit took "promote the national outline, accelerate the development of IC industry" as the theme and had successfully attracted representatives from various circles including government, scientific research institutions, IC companies, IDM etc. On the summit, topics like Made in China 2025 and the Outlook of China IC Industry, Challenge of China IC industry, Current Status and Future Development of Global IC Equipment etc. were discussed by the representatives. Peng Hongbing, Deputy Director of Electronic and Information Department of Ministry of Industry and Information Technology of China, Tzu-Yin Chiu, CEO of SMIC, Christopher Thoma, Partner of McKinsey & Company in IC industry, Zhang Penggang, CEO&GM of Datang NXP, and Liang Sheng, Director of Beijing Economic-Technological Development Area Administrative Commission were invited to give a keynote speech respectively. The delegate from HFSID also attended the summit.
The expo was held at the same period with the summit, which had gathered resources from both China and overseas to build an international display platform. Specifically, the expo attracted various domestic and international IC companies like Spreadtrun, SMIC, Changjiang Elec. Tech., DTT, Huada Semiconductor, Freescale, NXP, AMS, DISCO, Panasonic etc. to attend. Besides, this year's expo also attracted several domestic IC industry bases like Wuxi IC Industry Base, Shenzhen IC Industry Base, Jinan IC Industry Base etc. to display their IC industry situation on the expo. Hefei Hi-tech Industry Development Zone also attended the expo and successfully distributed the achievement and premier investment environment of Hefei IC industry to the whole industry via the expo, which would improve the reputation of Hefei in IC industry.